Transform Your Smile with Dental Veneers in Stony Brook NY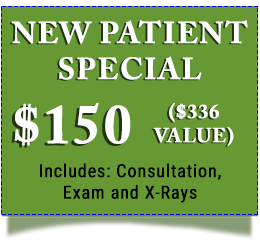 Veneers are an excellent way to improve your smile in a more permanent way. They allow patients to create their custom smile by choosing the desired color, shape, and size of the veneers. Our dental veneers in Stony Brook, NY can be made of several different materials in order to cater to any patient's desired look and price point. Some materials are stronger than others, so consult with your dentist to determine which type of veneer would be best suited for your smile.
Veneers give patients a photo-ready, celebrity smile that will give them a confidence boost and a healthier, stronger smile. Veneers add a layer of strength and protection that may be helpful for patients who have weak or sensitive teeth. Our dental veneers have both cosmetic and practical benefits and can improve a patient's daily activities.
Benefits of Veneers
Veneers can help patients feel more confident in their smile and also improve their self-esteem. They also have several real-world benefits such as providing extra strength to sensitive teeth and protecting teeth from staining or discoloration. Veneers are also more effective than other restorative options because the procedure only needs to be performed once. Other options may require multiple visits, replacements, or adjustments. Our Stony Brook dental veneers are a one-time-only treatment that will provide you with a gorgeous smile for many years to come.
Types of Veneers
Porcelain veneers are the highest-quality veneers currently available. This the the ideal choice for many patients, but it is also the most expensive. Porcelain is extremely durable and will last you a lifetime. It will not chip or show any signs of wear, and it will likely never need to be replaced. Porcelain is also stain resistant, so you will never need to worry about them becoming discolored. As long as you take good care of your porcelain veneers, they will provide you with a beautiful smile for the rest of your life.
Ceramic resin veneers are also an excellent choice to help improve your smile. This type of veneer is very natural looking, and they are more affordable than porcelain. Ceramic resin veneers are more susceptible to damage and it is possible that you may need to have them replaced every few years. It is possible that your veneer might chip or become cracked, so be mindful of any hard or chewy food.
Lumineers are a more mild approach to improving your smile. This option allows you to improve the color and shape of your teeth without needing to alter your existing natural teeth. While other options may require the grinding down of your enamel, Lumineers are simply placed on top of your natural teeth. This option is best suited for patients who only need to slightly change the appearance of your smile. If you are looking for a more drastic change, alternative options may be better suited for you.
If you would like to find out if our Stony Brook dental veneers would be the right option for you, consult with your dentist today. Call our office at (631) 689-3226, or you can fill out an appointment request form directly on our website and a staff member will get in touch with you at your convenience. We look forward to helping you achieve the smile of your dreams!