Brighten Your Smile with Our Teeth Whitening Services in Stony Brook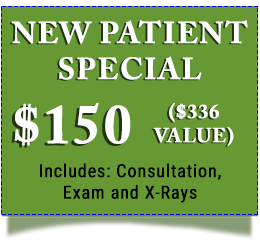 Are you looking for a way to brighten your smile for an event? Our services for teeth whitening in Stony Brook, NY can be an easy way to instantly whiten your smile and boost your confidence. Dr. Sheth currently offers two methods of teeth whitening treatments. In-office professional bleaching and at-home whitening kits. In-office bleaching is the most effective way to whiten your smile. In as little as one hour, you can see a difference in color by about eight shades. Your teeth will even continue to lighten for about 24 hours after the procedure has been completed. At-home bleaching is a more affordable option that allows patients to whiten their teeth gradually over the course of a few weeks. This method will only whiten teeth by a few shades, unlike professional bleaching which will provide more dramatic results.
Process
Our teeth whitening treatment is very simple and can be completed in either one sitting or over the course of two weeks. If you choose to whiten your teeth at home, you will be able to gradually lighten the discoloration of your teeth from the comfort of your own home. You will be provided with a set of whitening trays and a special hydrogen-peroxide gel that will lift discoloration once activated. After two weeks of nightly wear, your whitening kit will lift discoloration by about five shades.
If you choose to whiten your teeth professionally in our office, you will lift your discoloration by about eight shades. The treatment would only take about an hour and you will see visibly whiter results. Dr. Sheth will apply a high-grade hydrogen-peroxide gel that will be activated by laser-light technology that we utilize here in our office. She'll use this light to bleach your teeth evenly over the course of the hour.
To avoid future discoloration, limit your intake of anything that might stain your teeth. This would include black coffee, red wine, carbonated beverages, and dark sauces. Always be sure to take proper care of your teeth to ensure healthy teeth and gums. Brush your teeth twice a day and floss after meals. Use a fluoride treatment to help prevent against plaque and tartar buildup. A healthy smile will be a whiter smile, so don't skip anything on your dental hygiene routine.
Risks
There are some mild risks associated with any dental treatment. The most common symptom to teeth whitening is tooth sensitivity. Experiencing sensitivity for a few days after treatment is normal, but if the issue persists then consult with Dr. Sheth. If you have a history of sensitive teeth, teeth whitening may not be the right option for you. Only certain forms of discoloration will be able to be lifted from your teeth. If your teeth are slightly yellow or brown, you may benefit from teeth bleaching. If you have slightly grey or purple teeth, teeth whitening will not benefit you. Schedule a consultation with Dr. Sheth before moving forward with our teeth whitening treatment to determine if it would benefit your smile.
If you would like to learn more about our available Stony Brook teeth whitening options, give our office a call. You can reach us at (631) 689-3226, or you can fill out an
appointment request form directly on our website
and a staff member will get in touch with you at your convenience. We look forward to helping you achieve a whiter and brighter smile!